Coffee has become significantly more expensive – even Starbucks has become more expensive. The expert explains: For most people, the pain threshold has long been exceeded.
the essentials in a nutshell
Food prices have risen in Switzerland.
Discounts and promotions are popular.
Others respond to inflation by increasing their lunch budgets.
Inflation is now showing itself in Switzerland as far as food is concerned. That's why many companies have already raised prices, including Migros, Coop, McDonald's – and Starbucks.
Kafi Crème now costs 5.20 francs – 50 cents more. Overall, the company's customers have to pay 10 to 14 percent more for the products.
Pain threshold for coffee price 'long exceeded'
In general, the price of coffee in Switzerland rose by 6.4 percent. Business psychologist Christian Fichter explains to Nau.ch: The pain threshold, i.e. how much a person is willing to pay for a coffee, is generally "long crossed for most".
Because that's "about five francs, although of course it varies from person to person," says Fichter.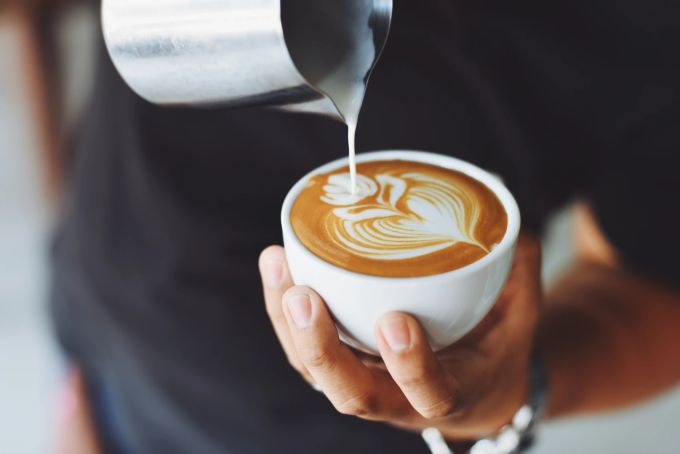 Inflation affects the price sensitivity of consumers. "Therefore, I expect that he will pay more attention to promotional offers and other ways to save," says the expert. He cites Black Friday as an example.
Starbucks asked the package with surprise
You can get groceries cheaper, for example, at "Too Good To Go". Surprise packages can be purchased from various companies through the app and picked up later. These "magic bags" are then filled with food that would otherwise go to waste.
Starbucks products are apparently in high demand: In some locations, packages that can be picked up in the evening are even sold out in the morning. These are available for CHF 4.90.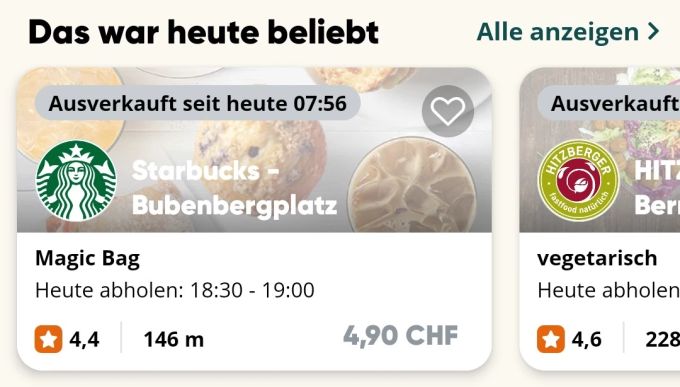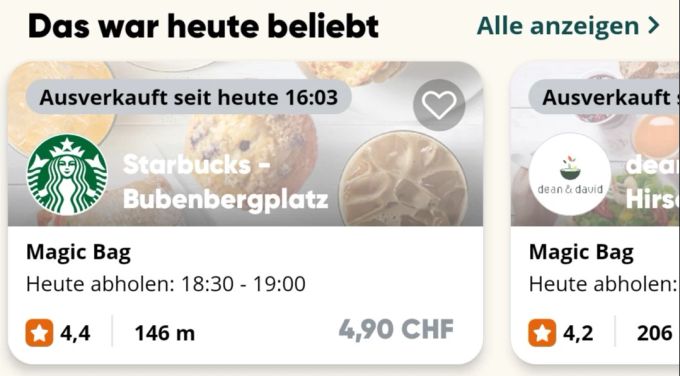 If you are looking for cheap food, you can also find it at Äss Bar. The branches sell food from the previous day – at a reduced price.
The Swiss plan to spend more money on lunch
However, it is "difficult to say" whether demand for cheap products has increased because of general price increases. Nadja Zehnbauer from the Äss bar explains it to Nau.ch. But: "We will definitely notice that we have passed the low point of Corona."
Do you feel that food has become more expensive?
Even the Swiss notice that food prices have risen during their lunch break. According to a study by Swibeco, 64 percent of respondents felt strongly or fairly strongly about the increase in daily meal prices.
That is why more money is now planned for lunches: around a third spend 15 to 20 francs a day on lunch. This corresponds to an increase of 37 percent for this category of expenditure.
More on the topic:
Black Friday Food Migros Coffee Study Coronavirus Coop Starbucks Franc Inflation