Children with ADHD are sometimes very wild and vivacious, sometimes very absent and confused
© Getty Images/iStockphoto / Iam Anupong/istockphoto.com
About 5 percent of all children and adolescents worldwide suffer from attention deficit/hyperactivity disorder. ADHD, as the disability is abbreviated, is manifested in everyday life on the one hand by problems with attention and distractibility, on the other hand by hyperactivity and restlessness. It's for families often not easywith such symptoms day cope with everyday life. FH Campus Wien is therefore developing an app to help with specific tips.
Instructions for daily tasks
In the research team of the University of Applied Sciences, experts from various fields – from occupational therapy, health-assisting engineering and from the field of software engineering and digital communications – work together with the application developer Nous Wissensmanagement GmbH to create Application "Electronic Counseling and Education System for Attention Deficit Hyperactivity Disorder", Course ELSA. "We want to offer help where it is needed," explains project manager Andrea Kerschbaumer, because there are only a few therapeutic places for ADHD. In addition, it is often difficult for children and parents to implement ADHD coping strategies learned in therapy sessions at home.
"In everyday life, ADHD can cause a variety of problems," says Kerschbaumer. "Children have a reduced attention span, they are more distractible, they have a high urge to move, they don't let adults talk, they are very impulsive and emotional, and they have a hard time dealing with frustration." The app should give tipsif it is too difficulties comes, she should suggest game ideas and provide instructions for daily tasks.
Videos and short texts
The content is divided into 3 main areas of activity: school activities, independence in everyday life like leisure activities and recreation. Some children have a hard time only in certain situations, others in all 3 areas. The application therefore proceeds individually. Parents create a profile for their child and answer a few questions. "These are resource-focused, so it's about what the child can do, not what they can't do," says Kerschbaumer.
For areas where there are obvious deficiencies, parents receive specially highlighted tips from a list of items. on any advice there is a Video and a short text. There is always a trick for every problematic situation.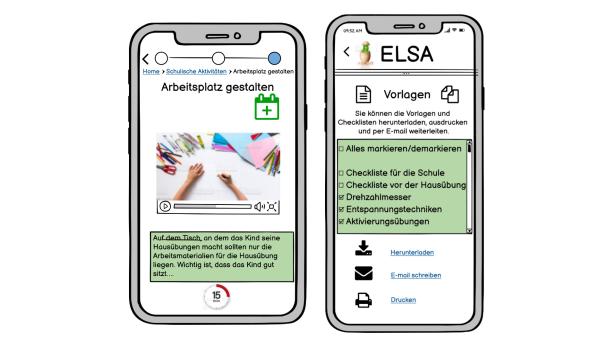 The speedometer shows the level of excitement
One such trick is the "tachometer". On a scale with a pointer, parents and children can choose communicate emotional states. This ranges from a low level of arousal, when a person feels tired or sluggish, to a high level of arousal, where they are excited and especially impatient. For certain everyday tasks, it is necessary to either increase or decrease the individual level of arousal to reach the constructive middle range. This can be achieved through activation or centering exercises.
Other thematic areas are devoted to the question of how children can arrange a workplace for homework at home, how they can put away their school bags or themselves Choose clothes from her wardrobe be able. "Children with ADHD often stand in front of a closet and don't have time to find their way around it."
Limit extreme stressful situations
Tips for everyday life are deliberately short and easy to digest, as they are often next to children their parents are also affected by ADHD. "It's not just children's minds that are in chaos, sometimes their homes are too," says Kerschbaumer. "Parents' attention spans are also sometimes very short and it is difficult for them to plan their day." If you have the capacity and interest to go deeper, offer an application for each tip, as well as more detailed informational texts.
Kerschbaumer: "Our goal is to increase the quality of life in families. We do not promise a cure, the application is not a drug. But it should skill advancements children and extreme stressful situations should be reduced."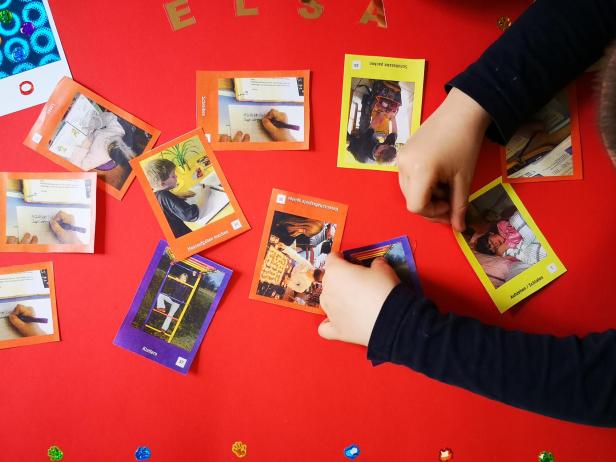 From 2024 in App Stores
The ELSA project, funded by the city of Vienna – MA 23, was launched in early 2022. "We proceeded in an occupational therapy and evidence-based way," explains Kerschbaumer. In the needs assessment phase, which lasted several months, interviews with parents, 2 workshops with disabled children and focus groups with occupational therapists were carried out. It will start soon assessment accompanying the development. At the same time, the application prototype 12 Family demoed to get valuable feedback on the ongoing optimization of the app.
In May 2023 field of study start where 10 to 15 families use an application equipped with 20 tips for 2 months. As part of the bachelor theses at FH Campus Wien, additional content for the ongoing supplement is to be created. The goal is the application free from the beginning of 2024 available in major mobile app stores.
This article was created in cooperation between futurezone and FH Campus Wien.