content
Nickelback will move the masses. So and so. The Canadian rockers are both loved and hated like no other band. We talk to bassist Mike Kroeger about why.
With over 50 million records sold, Nickelback is one of the most successful musical acts of all time. At the same time, the Canadians receive ridicule and abuse like no other band: infamous titles such as "the most hated band" pave their careers.
Her tenth album, "Get Rollin'," will be released on November 18, 2022. It's clear that banging will be on the rise again – and that fans will be satisfied after a five-year wait.
We teamed up with Chad Kroeger's older half-brother Mike to explore how the band became a lightning rod of resentment.
Mike Kroeger, "Get Rollin'" is out. Feeling the headwind yet?
(laughs) I dream of a day when as a society we talk more about what we love and not what we don't. Maybe it will remain a dream. At the moment, the anticipation for our new album is high and the only thing that matters is the opinion of the fans. However, the negative minority is always louder.
When did you first realize that there are people who hate?
When we were at the top. This negative echo follows quickly. When you create a strong positive or negative reaction, you reach people. We experience both – from our fans and our haters.
Only the opinion of the fans is important. However, the negative minority is always louder.
Bands like Coldplay or U2 also differ in opinion. For the same reasons?
They also didn't know the negative feedback like unknown bands. That only came when everyone knew each other. I like that we are in the same club.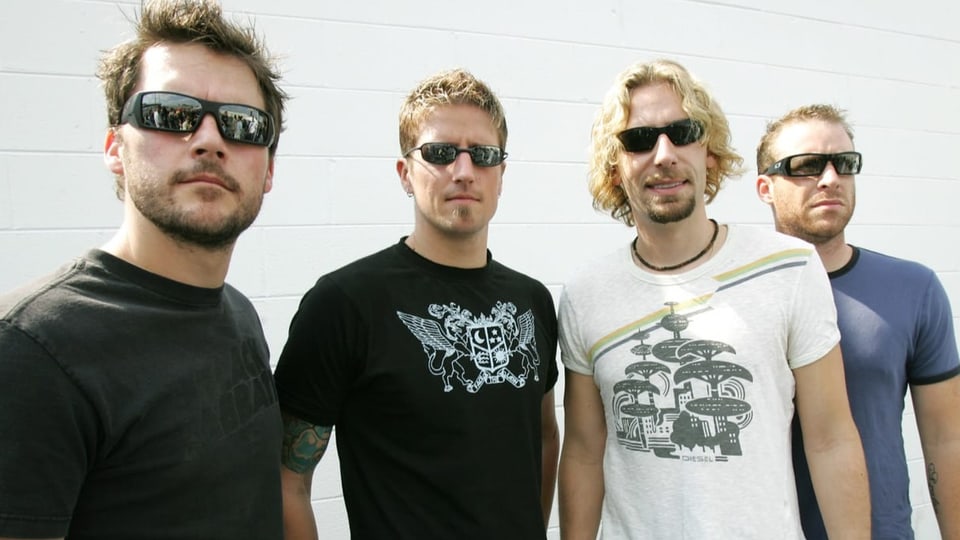 How do you deal with negativity in the band?
It didn't scratch us at first because we had a run. But we knew that only a small group was talking bad about us. It hurt at some point. Who likes to hear bad things about themselves. We believe that at some point it became fashionable to hate us. That's why I'm sure: Many haters secretly own our albums and go to our shows.
Dave Grohl once tweeted: "If you hear Nickelback backwards, you hear the devil. Worse, when you hear them up front, all you hear is Nickelback." Does it make a difference when someone like Dave is making fun of you?
Not really. We met up with Dave in LA shortly after this tweet. I asked him about the tweet. He said his account was hacked. I couldn't force a confession out of him. So I have to take Dave at his word.
When you elicit a response, you reach people. We experience both – from our fans and our haters.
Scientific work from Finland proves: The more successful Nickelback was, the worse journalists wrote about you. Did the media help you become a target?
In the media business, negativity sells better than positivity. Hate will always attract more than love. Unfortunately, we are all – figuratively speaking – Romans and we want to see others suffer in the Colosseum. I want to see the show before I get eaten by a lion.
I asked Dave Grohl about his tweet bashing Nickelback. He explained to me that his account was hacked.
Has the pandemic helped people become more cautious and think twice about what to say?
Social distancing has been detrimental to society. Many people's mental health suffered. At the same time, many people have become more sensitive, many have developed a different sense of their own vulnerability. That's positive.
Your favorite Nickelback joke?
(laughs) Dave Grohl's Twitter line. The person who hacked Grohl's account is really smart.