Suzuki goes, GASGAS comes. The entry of the new MotoGP brand from Pierer Mobility AG caused a stir in Valencia. Team manager Poncharal takes stock.
New Moto2 World Champion Augusto Fernández, who replaced Remy Gardner in second place on Sunday, made a promising first-class debut at the 4.005km Ricardo-Tormo circuit on Tuesday. "On the first day of GASGAS RC16, we didn't know what to expect from Augusto," said Tech3 team owner Hervé Poncharal. "I have to say he put in a huge effort and tried extremely hard. Augusto was still 3.3 seconds late in the morning, just 2.4 seconds at midday and finally reduced the lead to 1.6 seconds. That's remarkable and a decent lap time. Augusto started cautiously and improved with each outing.'
Many events fell on the new Moto2 World Champion. On Sunday he enjoyed the honors of the World Championship, on Monday the GASGAS Tech3 crew let him into the secrets of the eleven-button dashboard.
Poncharal: "On Tuesday morning, Augustusto repeatedly tried some system that was new to him over two laps, from the traction control to the rear ground clearance device to the holeshot device. For this he had to get used to carbon brakes, twice the engine power and Michelin tires. Herculean task. Still, he didn't make a single mistake, even though he was quite the center of attention as a rookie. »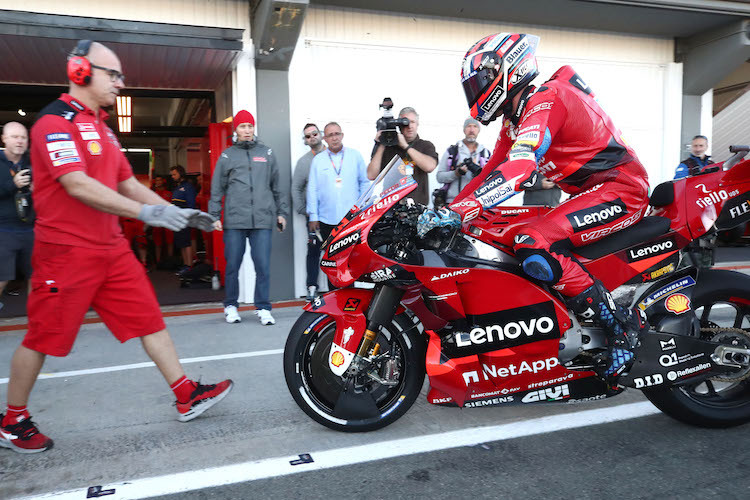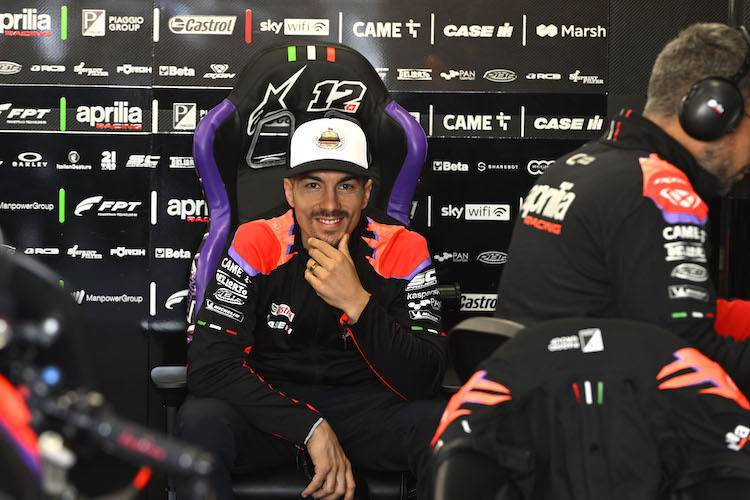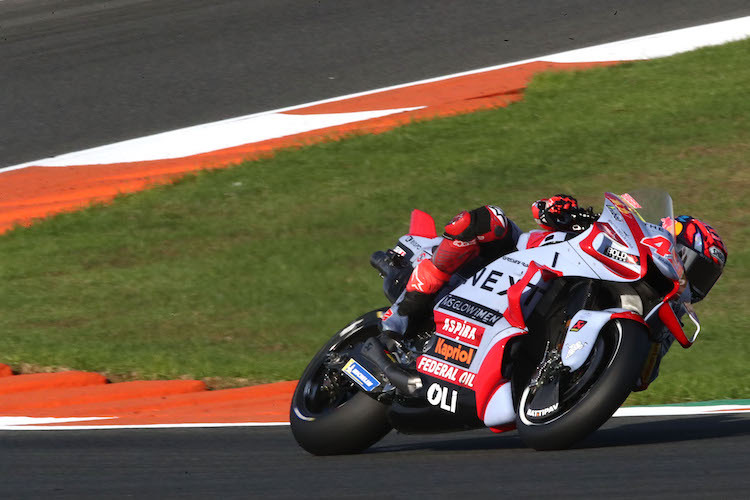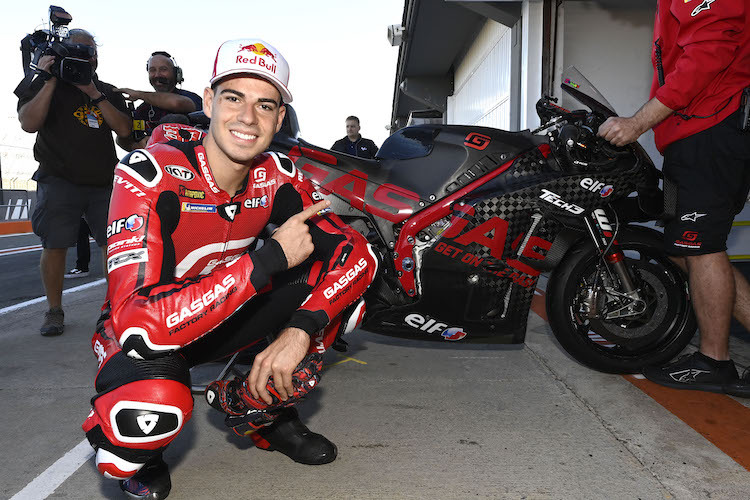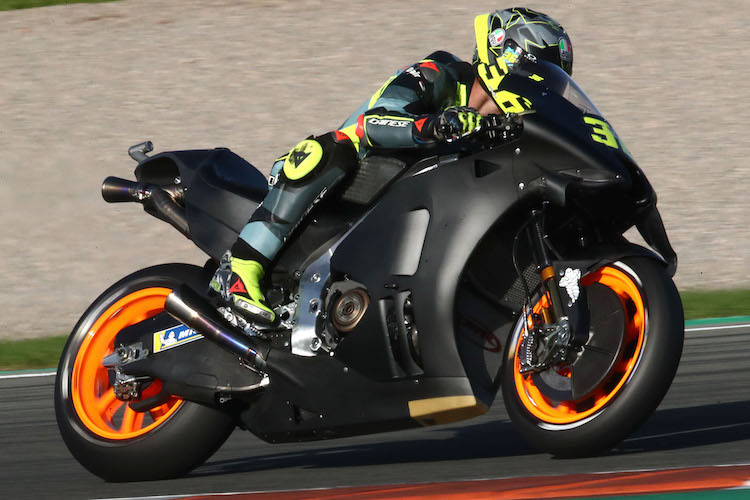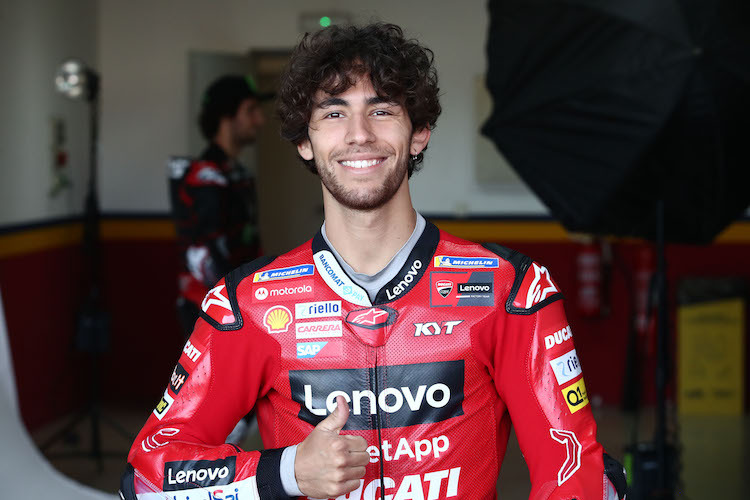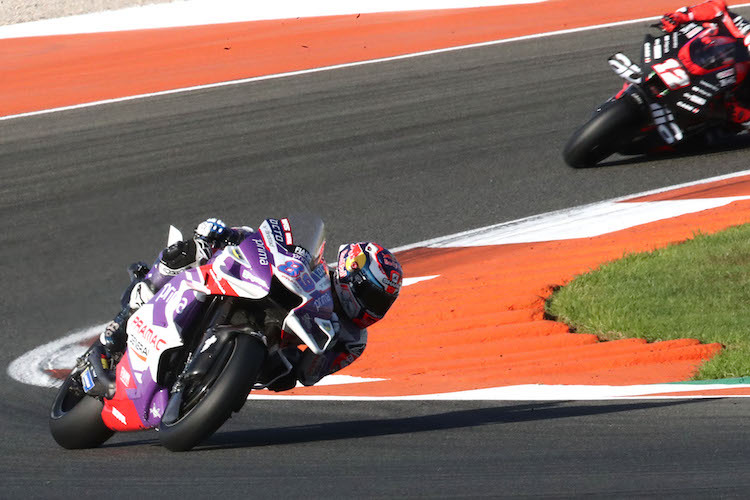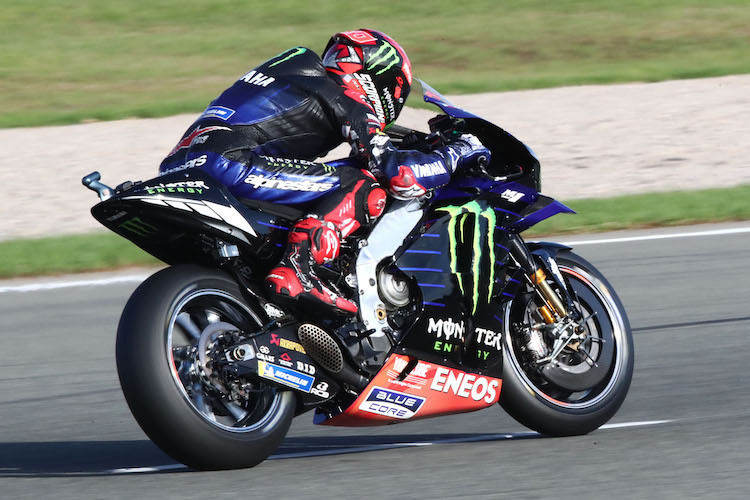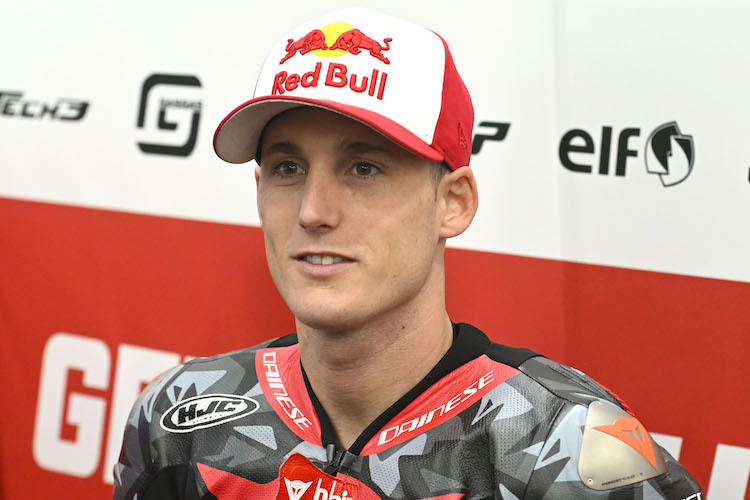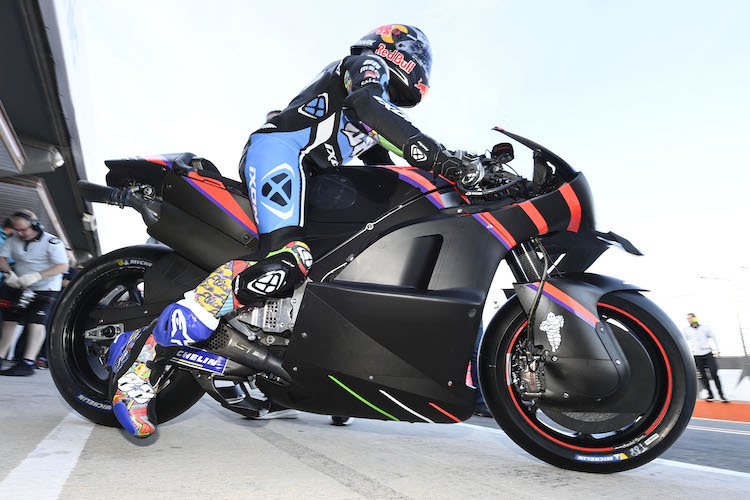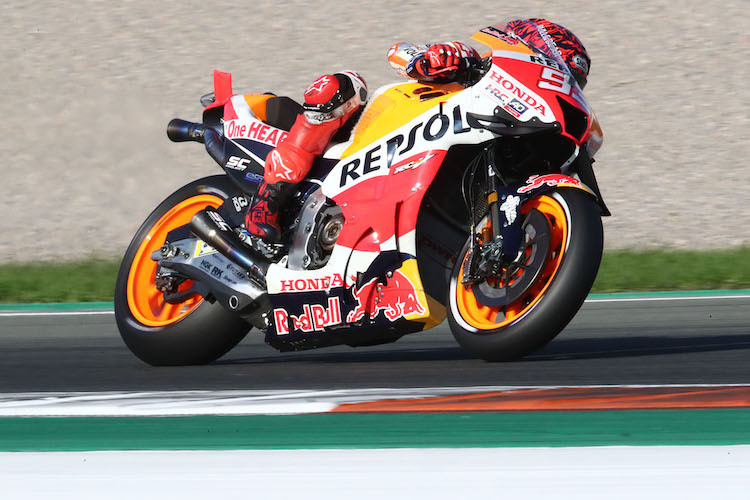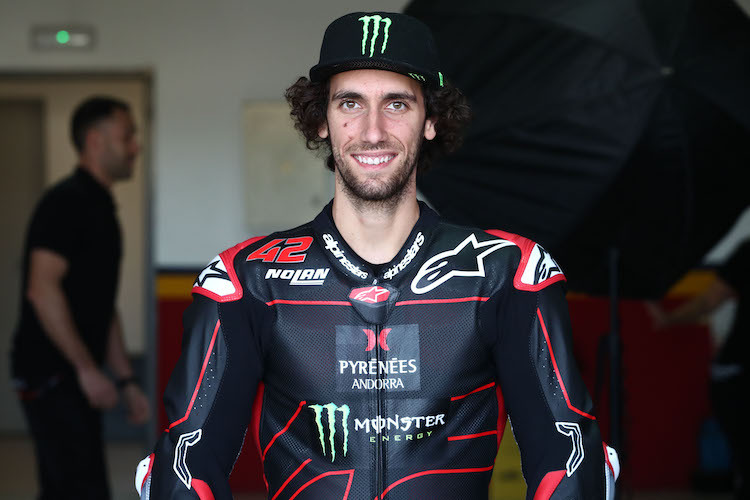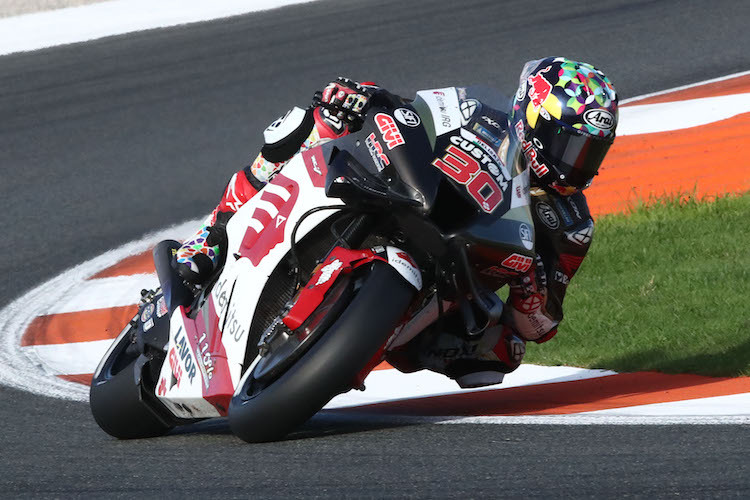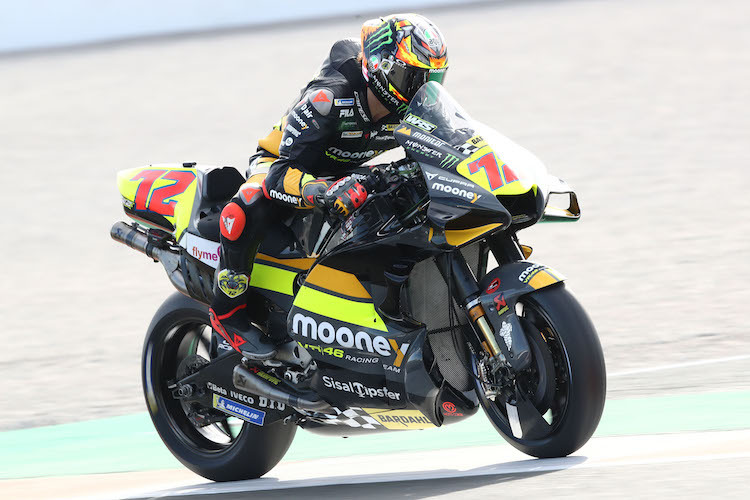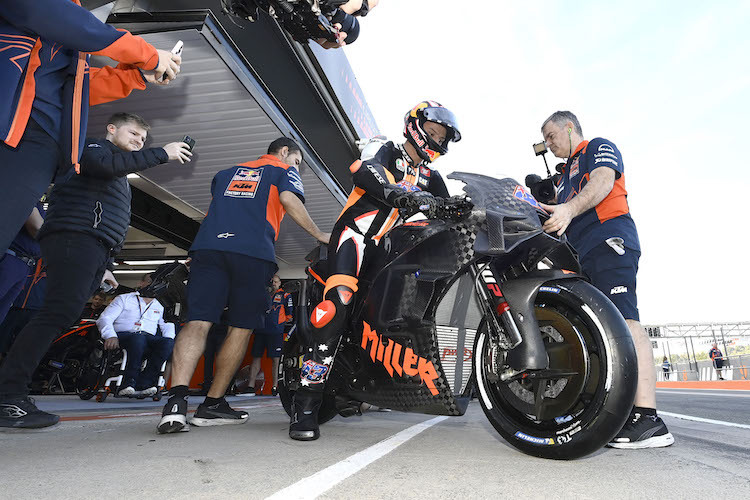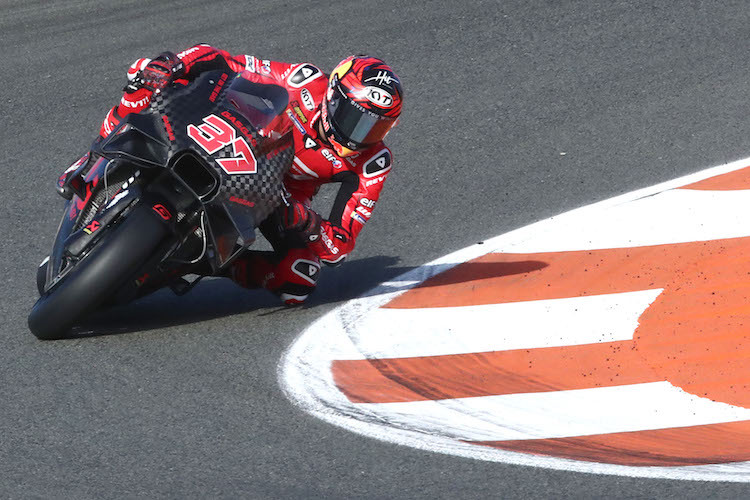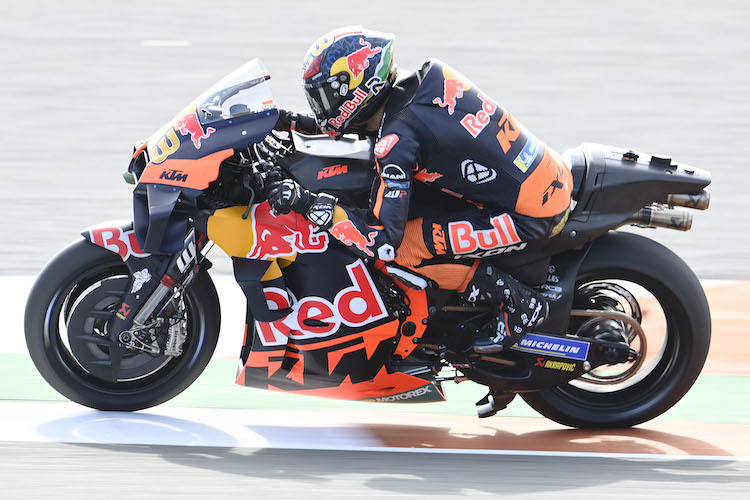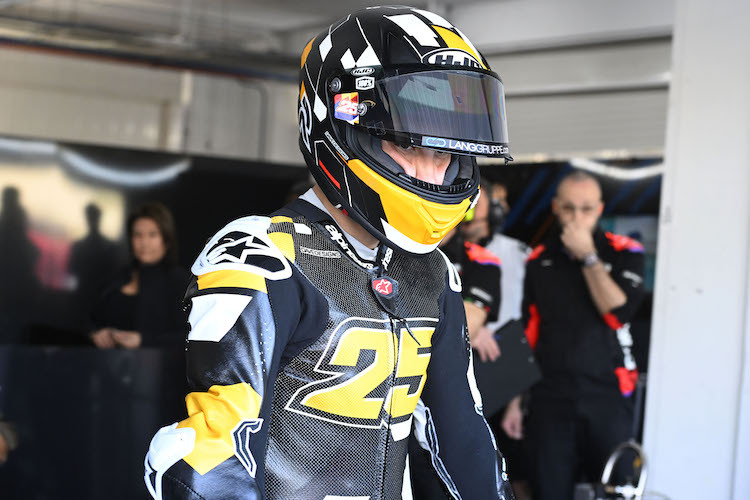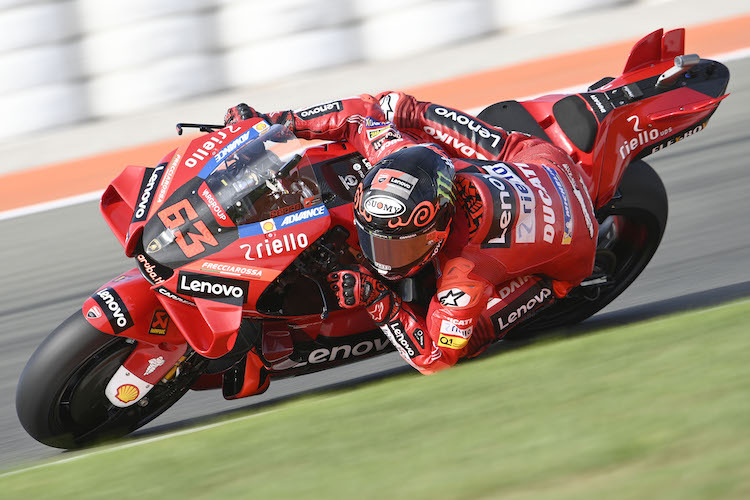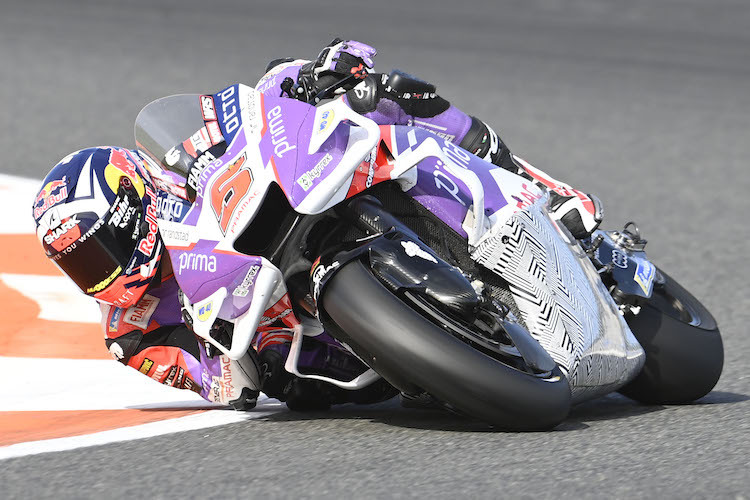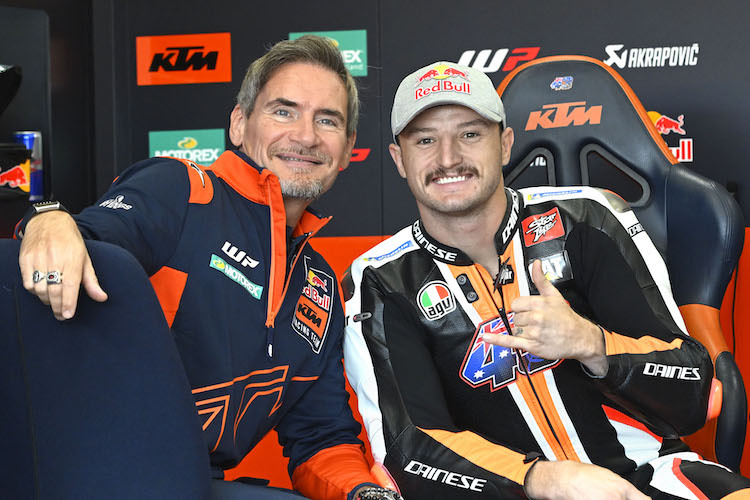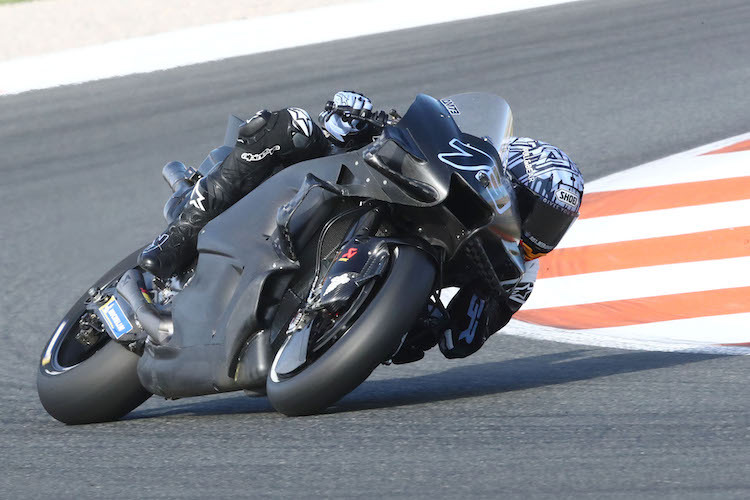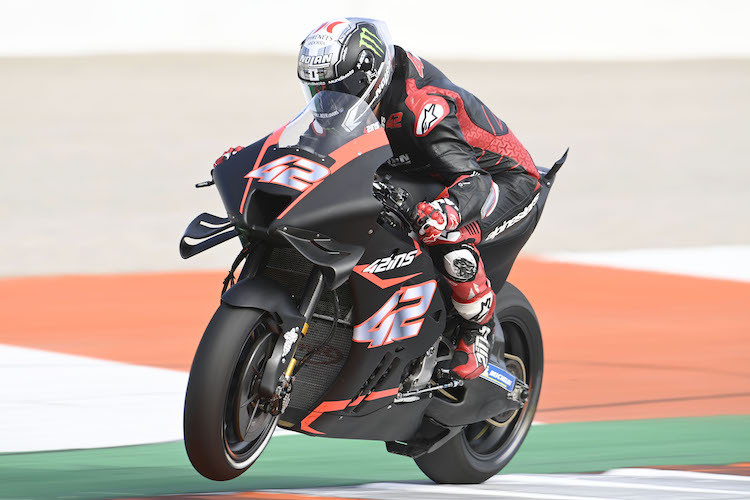 Hervé Poncharal was particularly pleased as all the engineers from Pierer Mobility-AG (some still wearing Red Bull KTM gear) and WP Suspension noticed and praised the completely different atmosphere in the pits from Sunday.
The French owner of the team will no longer say anything about the troubled past of Remy Gardner and Raúl Fernández. But it can be seen that his need for swearing is covered for a long time after this season.
"Everything is different now," said Hervé Poncharal, who will be relieved of the team leadership next year by previous crew chief Nicolas Goyon and, as before, by his capable daughter Mathilde.
Poncharal may have had two tough MotoGP years at KTM with Petrucci and Lecuona and Gardner and Raúl Fernández, but he enjoys working closely with company boss Stefano Pierer, board member Hubert Trunkenpolz and motorsport director Pit Beirer.
"During the GP weekend, they were already several times in Pol Espargaró's motorhome for meetings. Hubert and Pit even stayed for the test in Valencia," said the Frenchman happily. "There is no other motorcycle factory where real bosses care so much about all the details. Even with Ducati and Aprilia, this owner support is not as strong. When was Piaggio Group boss Roberto Colaninno last at a Grand Prix?
By the way: Next year, Hervé will have to change his clothes about six times a day, because the brands and sponsors in the Moto3 (Red Bull KTM), MotoGP (GASGAS Factory Racing) and MotoE classes are different in all three series. .
In any case, Poncharal is now looking forward to a few relaxing days – and at the same time to the next MotoGP test in Malaysia at the beginning of February.
"I'm not saying that everything will be easy in the coming season. I'm not saying that we won't have problems from time to time," Poncharal is aware. "Because there are failures over and over and everywhere. But now I'm in the best mood in the team. Still, it's nice when you don't hear a bad word in the pits for two days."
As Augusto Fernández will be the only rookie competing in 2023, he definitely has the "Rookie of the Year" award lined up for him. This trophy is also awarded when only one rider participates in this classification – like Tito Rabat in 2016.
Test in Valencia, MotoGP (November 8, 18:00):
1. Marini, Ducati, 1:30.032 min
2. Vinales, Aprilia, +0.225 sec
3. Bezzecchi, Ducati, +0.230
4. Oliveira, Aprilia, + 0.335
5. Aleix Espargaro, Aprilia, +0.366
6. Di Giannantonio, Ducati, +0.451
7. Brad Binder, KTM, +0.464
8. Martin, Ducati, +0.544
9. Quartararo, Yamaha, +0.546
10. Bastianini, Ducati, +0.560
11. Zarco, Ducati, +0.594
12. Bagnaia, Ducati, + 0.623
13. Marc Marquez, Honda, +0.644
14. Morbidelli, Yamaha, +0.659
15. Alex Marquez, Ducati, +0.680
16. Pol Espargaro, GASGAS, +0.725
17. Miller, KTM, +0.755
18. Mir, Honda, +0.882
19. Nakagami, Honda, +1,049
20. Kidney, Honda, +1,196
21. Raul Fernandez, Aprilia, +1,308
22. Augusto Fernández, GASGAS, + 1,698
23. Pirro, Ducati, + 2,773