Pecco Bagnaio's journey to the 2022 MotoGP title has been a rollercoaster ride of emotions, repeatedly accompanied by sometimes harsh criticism, especially on social media. "I accepted it," the Ducati star says today.
Francesco "Pecco" Bagnaia completed the greatest comeback in GP history in Valencia on Sunday to be crowned MotoGP World Champion for the first time in his career. Just four-and-a-half months earlier, few would have thought it possible, as the Italian was a full 91 points behind Fabio Quartararo at the halfway point of the season.
This was partly due to starting difficulties on the new GP22 and partly due to a series of costly mistakes by the Ducati hopeful – such as self-inflicted crashes at Doha, Le Mans and the Sachsenring.
Pecco had to endure a lot of criticism for this, especially on social media and often from his countrymen. "I know there are some at home on the sofa ready to annoy you with their negative comments. It's not nice," said the 25-year-old after his meager 15th place in the wet Mandalice race.
According to Bagnai, she then decided to hide many of the negative comments as best she could. He did well because even as he raced from victory to victory, there were moans on the internet that he was only winning because of Ducati's superiority.
As a world champion, he was deliberately relaxed when asked about this tiresome topic: "Everyone can have their own point of view and say what they think. I have accepted that some people don't want to be my fans because they prefer another driver. I understand that too and I can say that they told the truth," Bagnaia looked back especially at the beginning of the season. "If you go into the season with the pressure to win, you have to prove that you have the potential to become world champion. I missed that in many races because I fell and made mistakes."
However, the Ducati star pointed out: "At the beginning of the season our bike didn't work so well, it took a lot of time to improve it. But then I made a big mistake in Portimão in Q1, I almost broke my collarbone. It was a tough race in which I started from the last place, » Pecco began his list.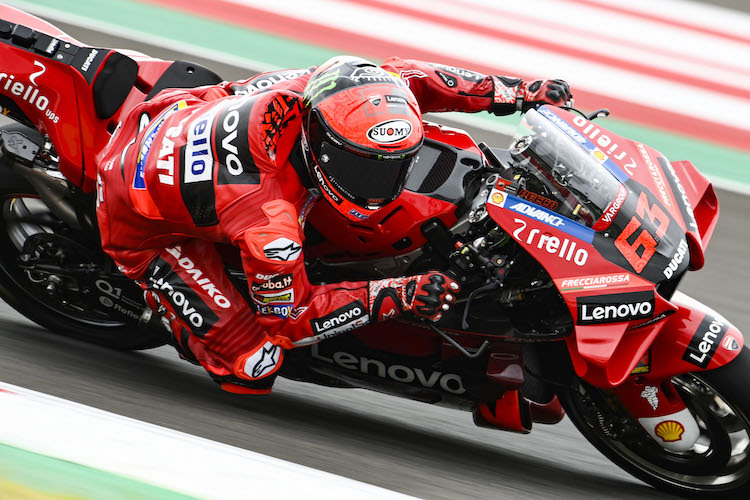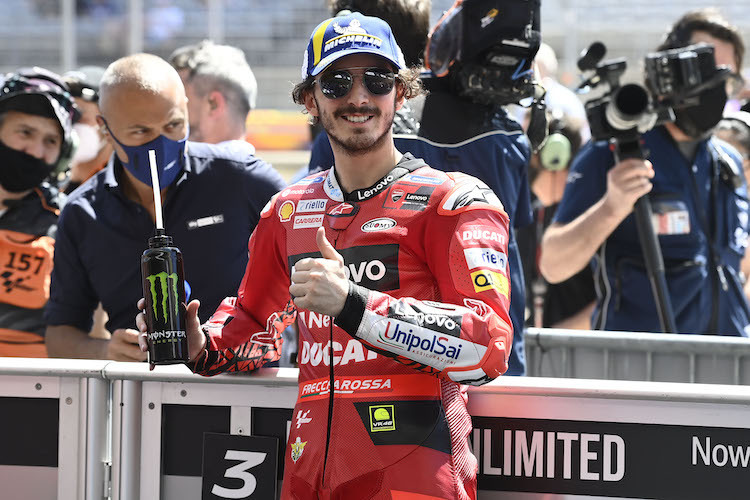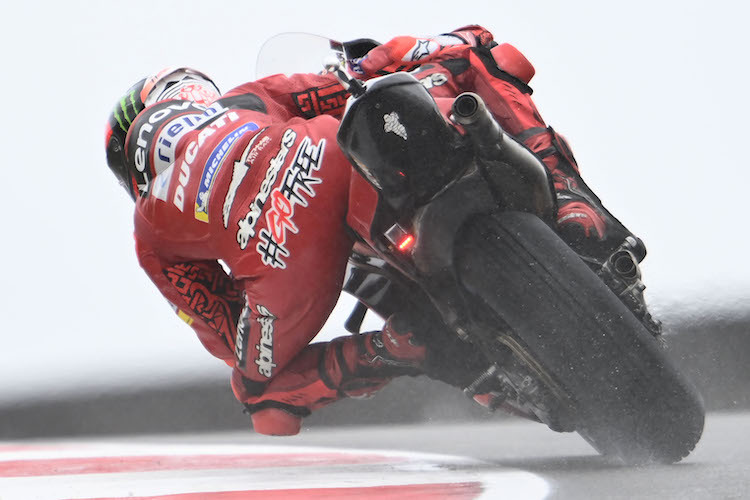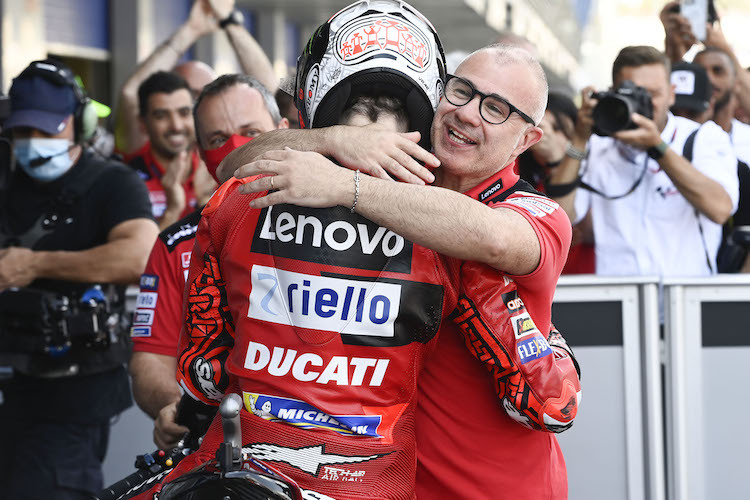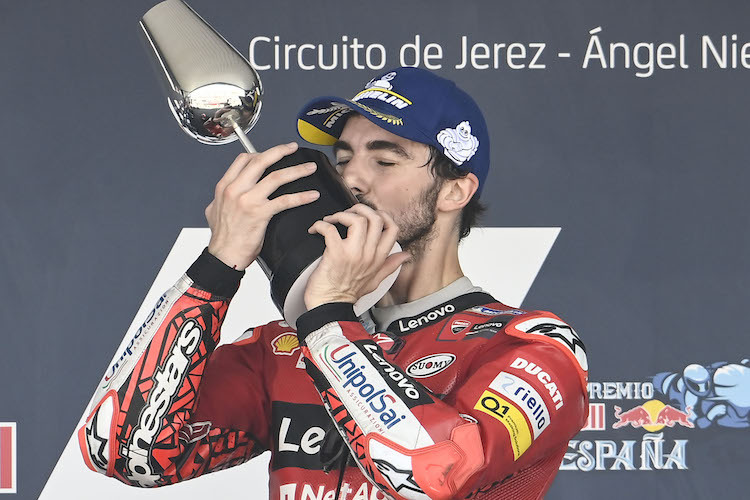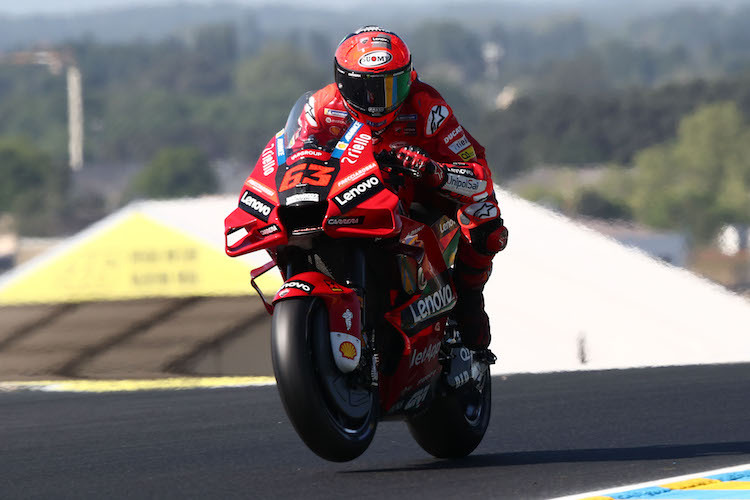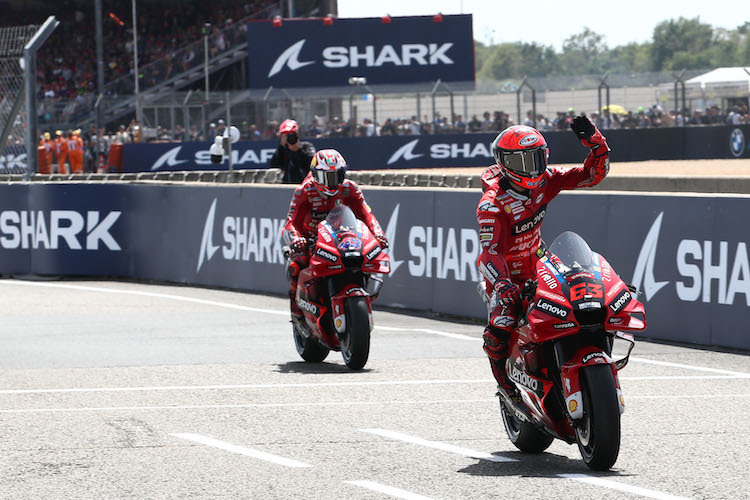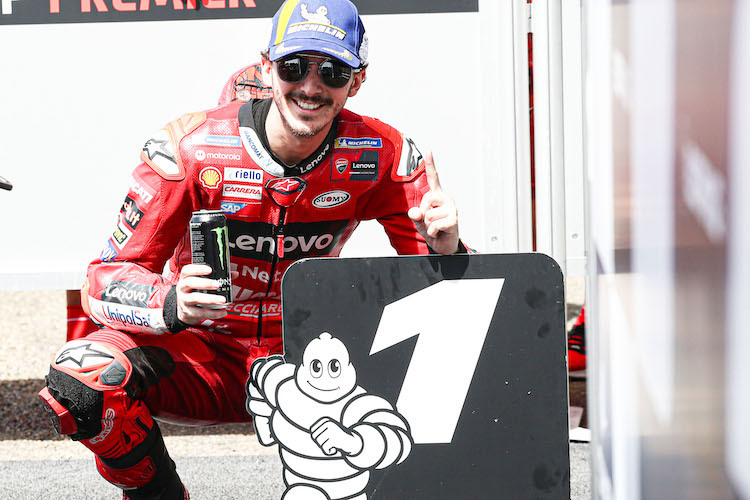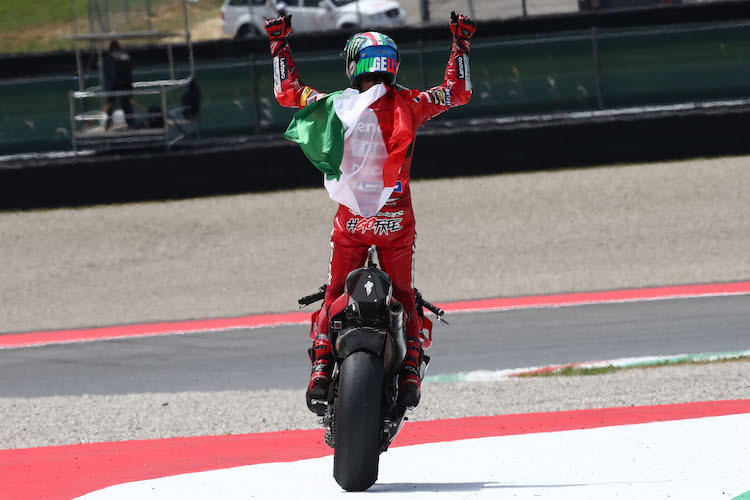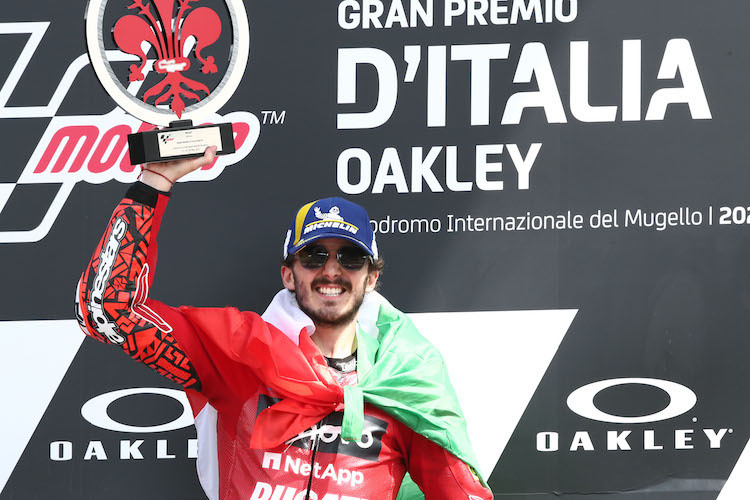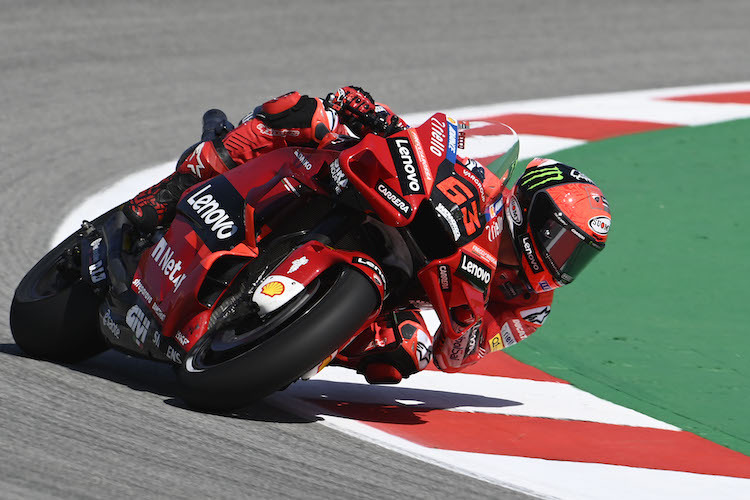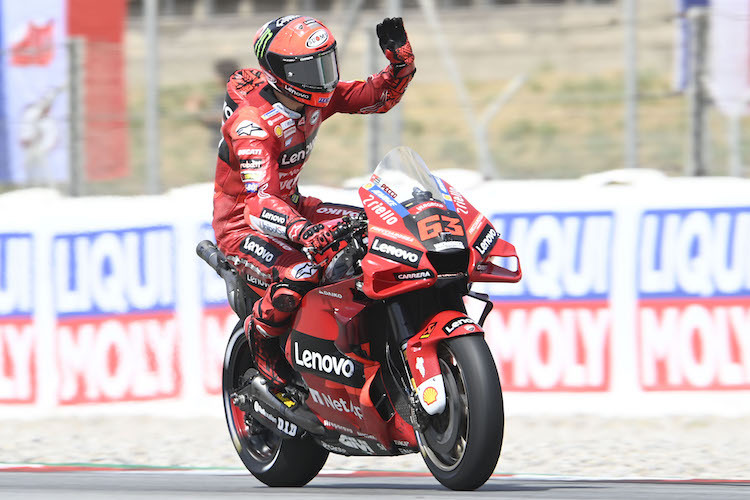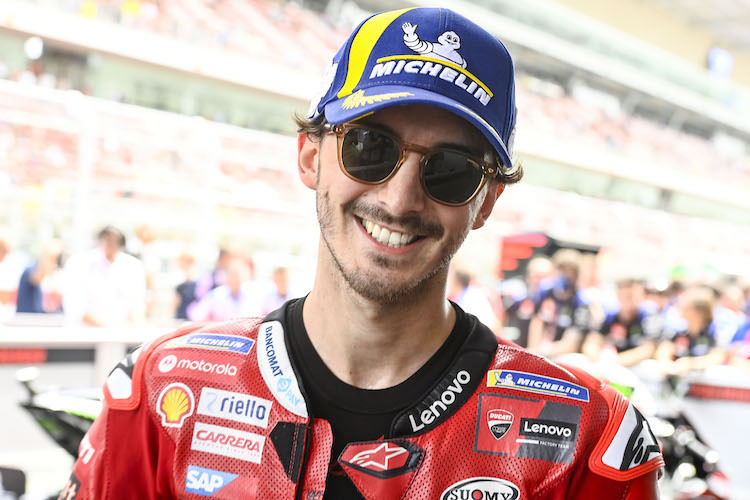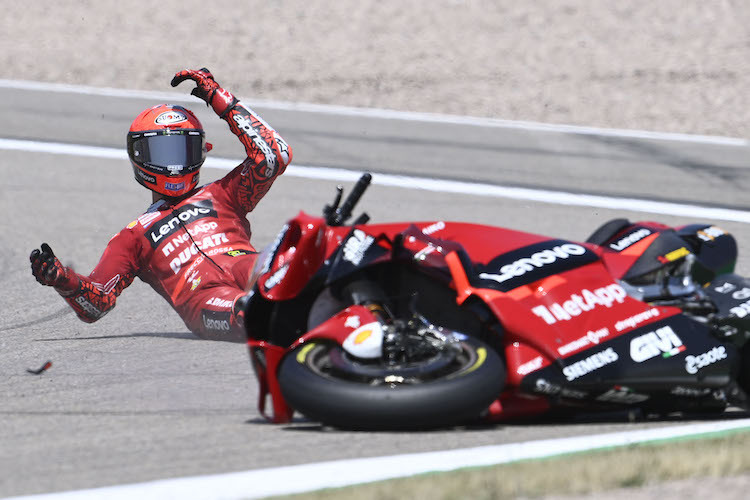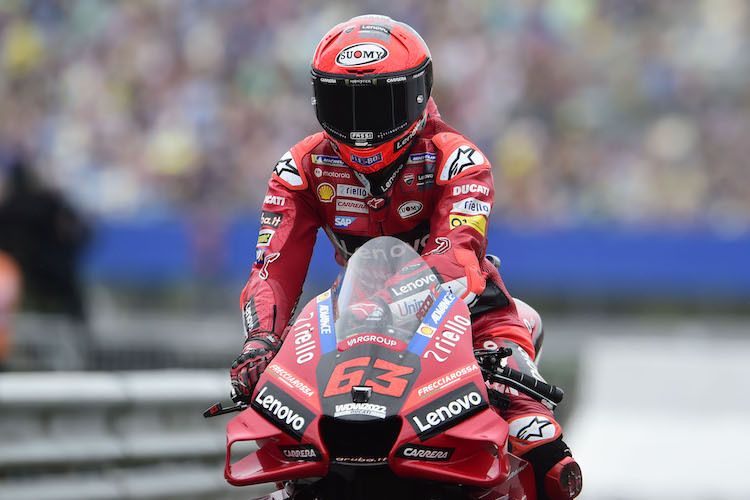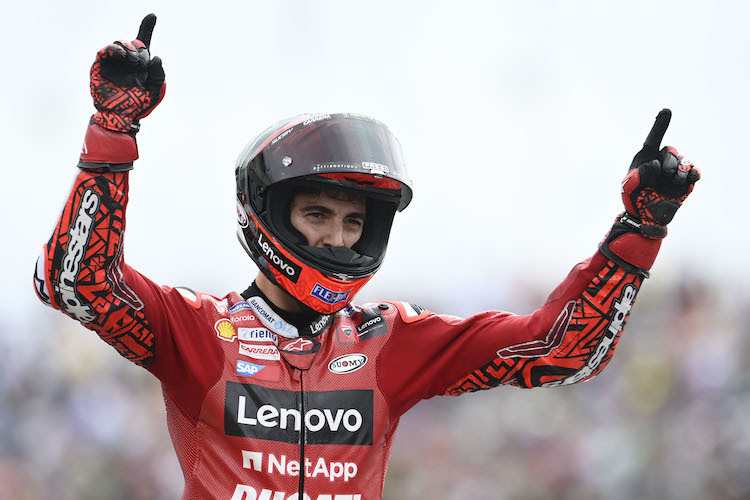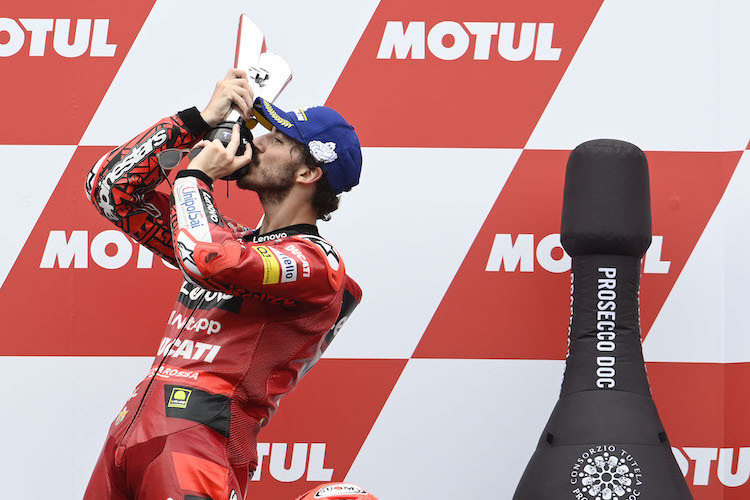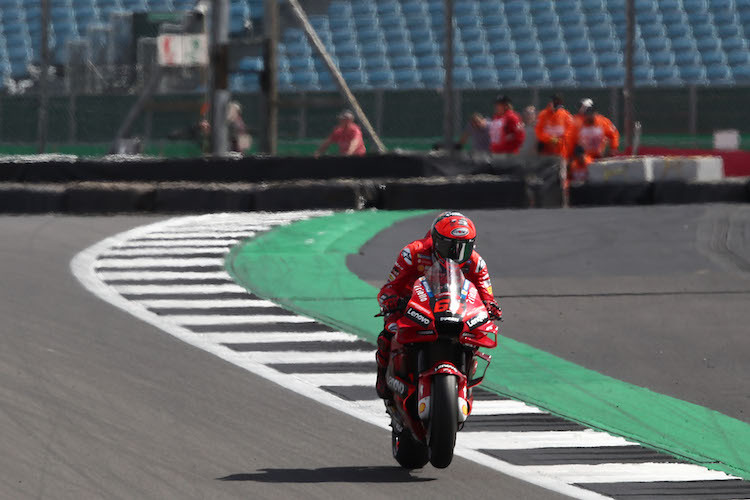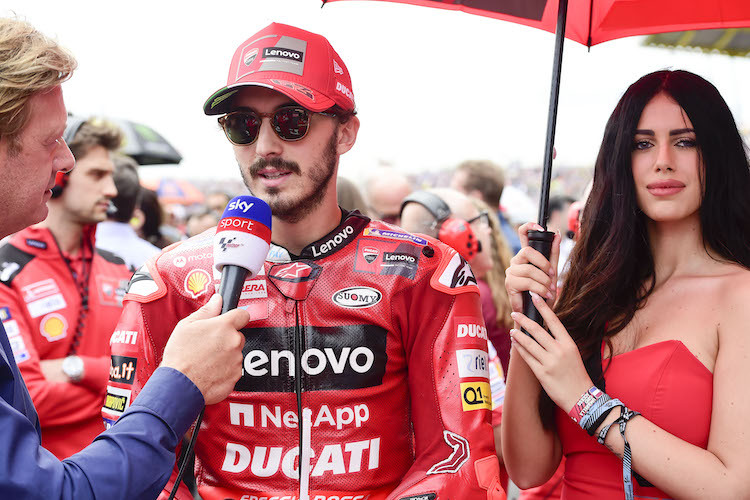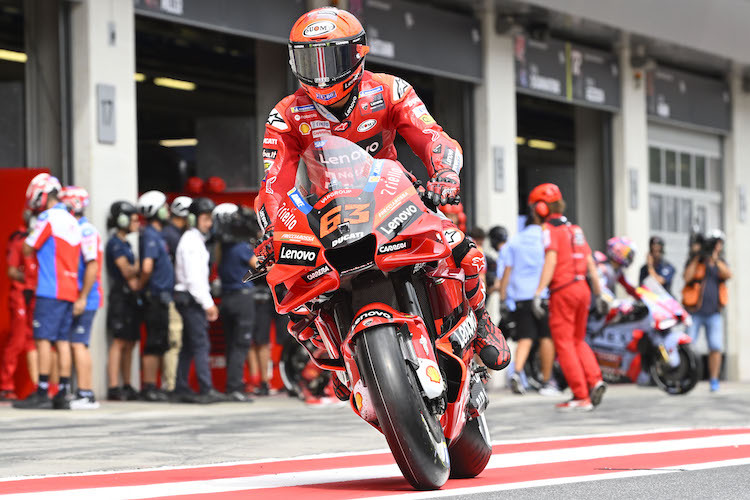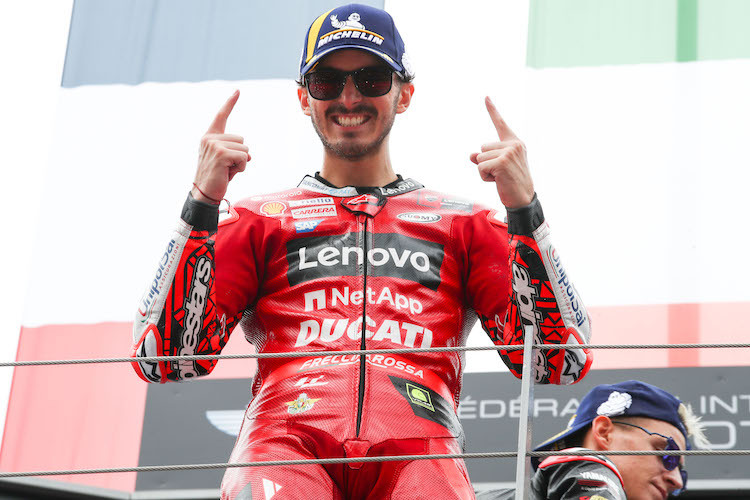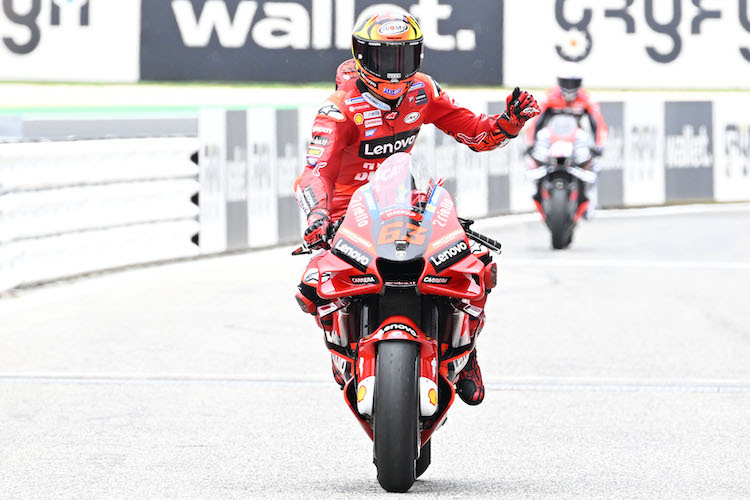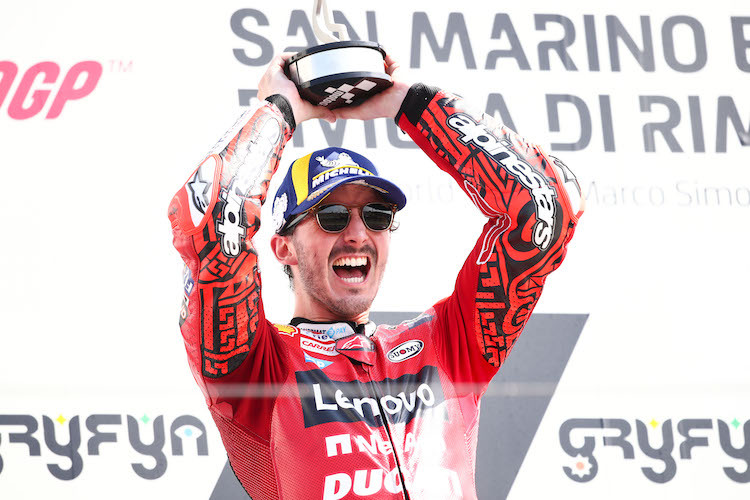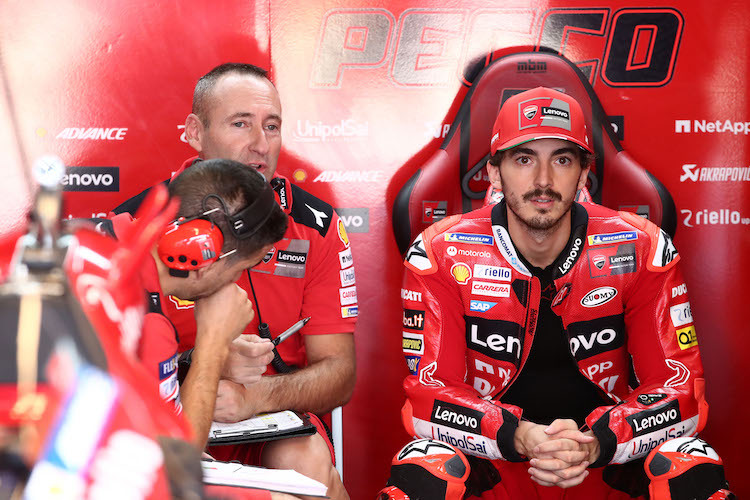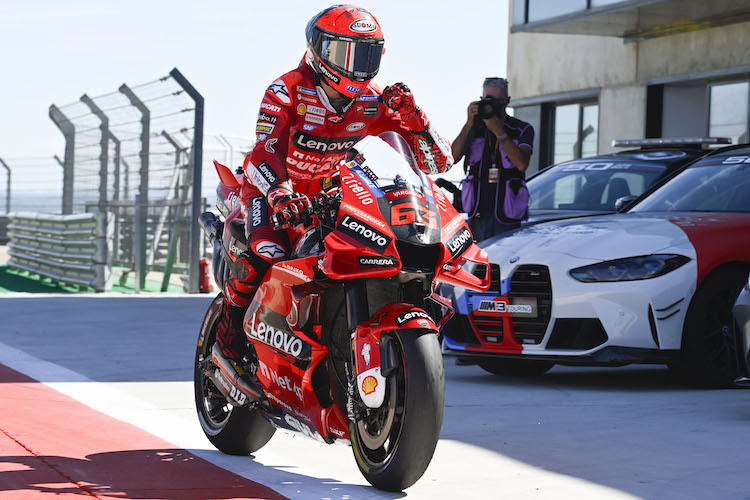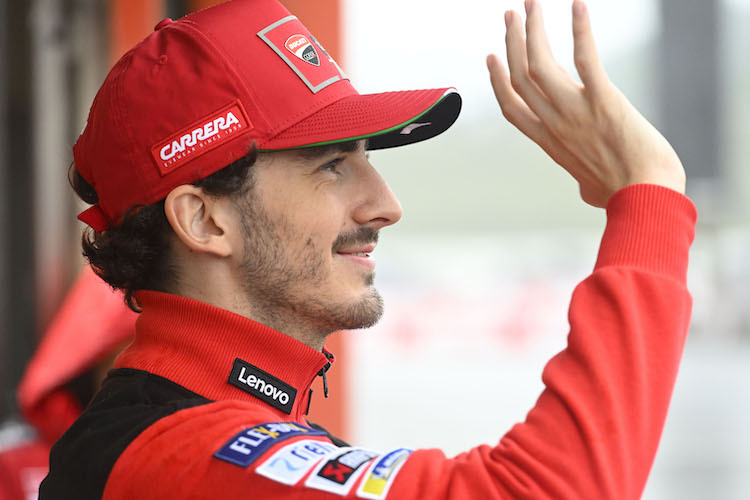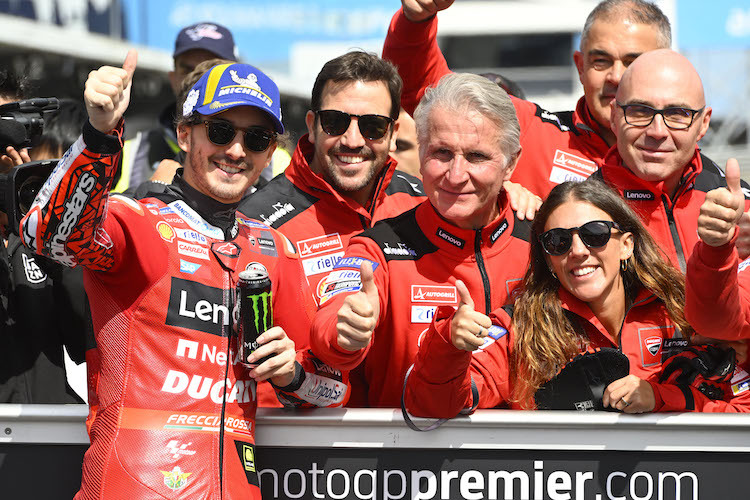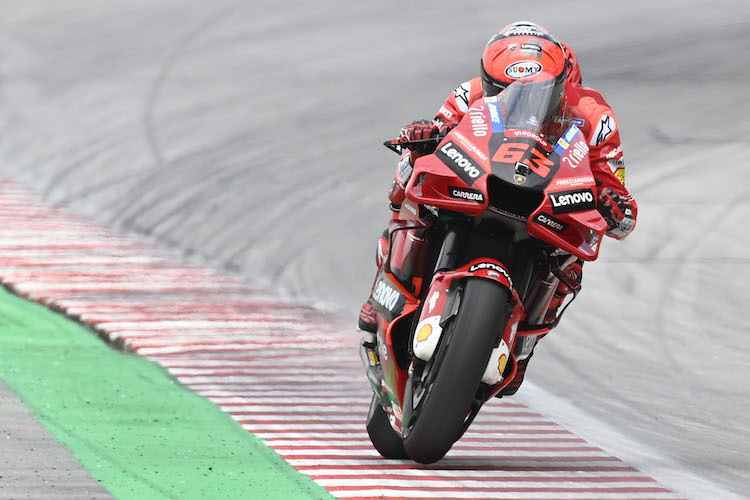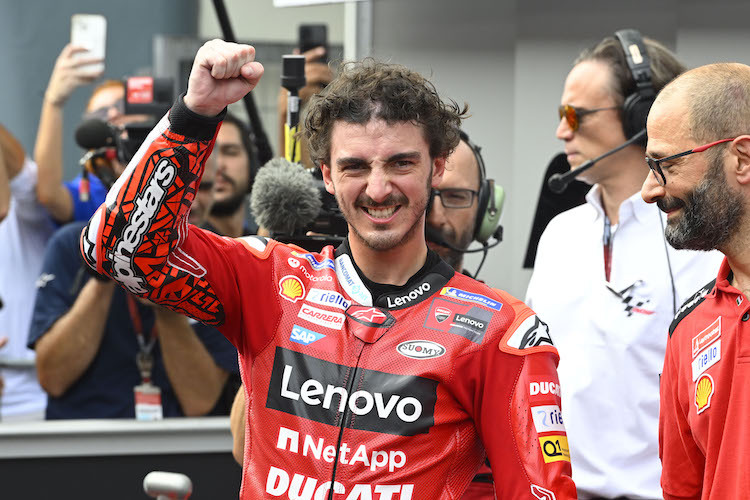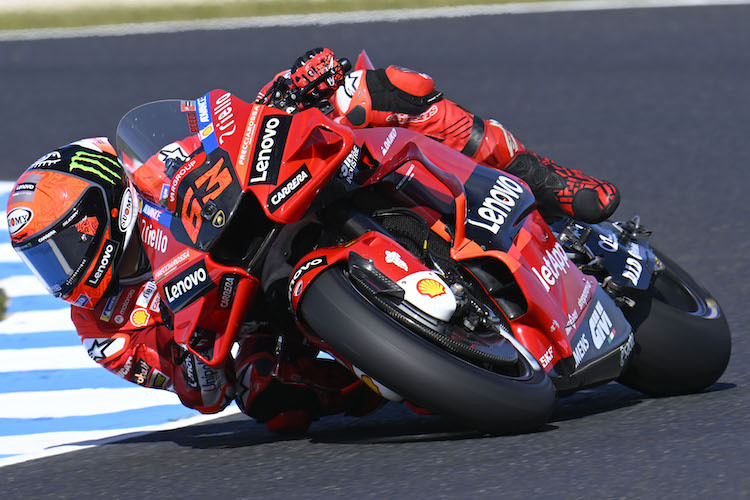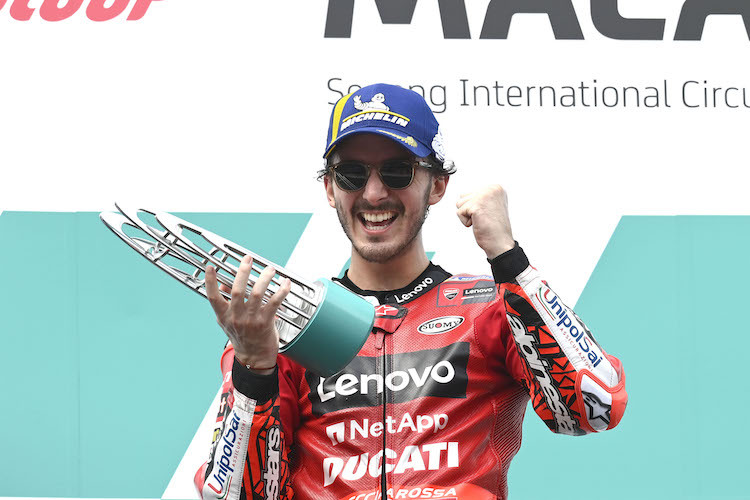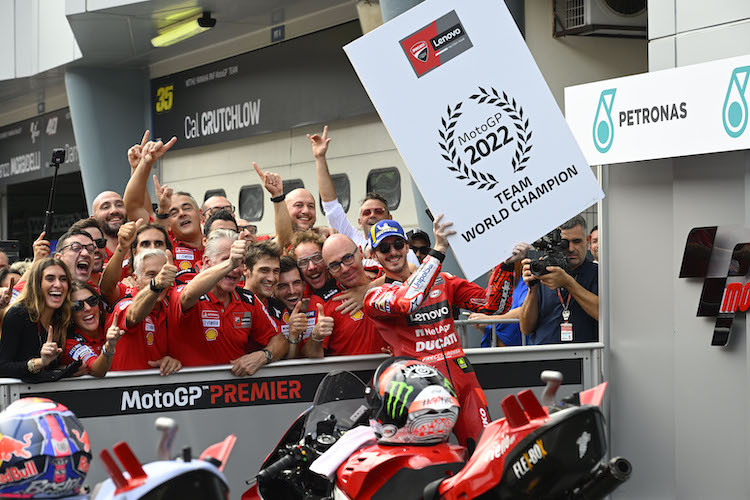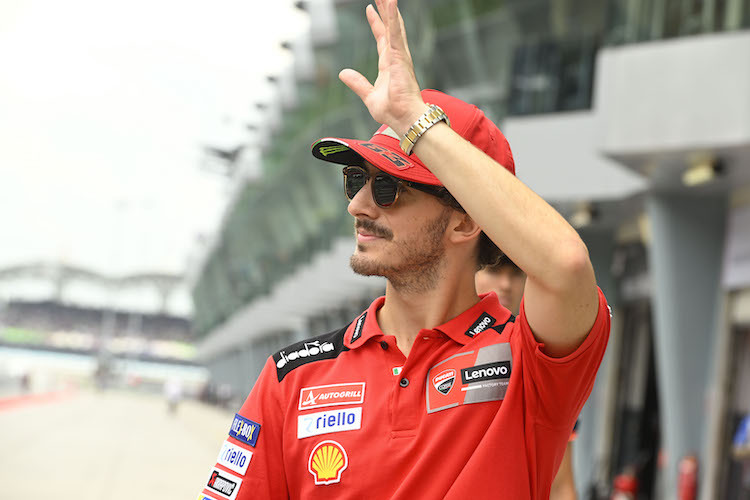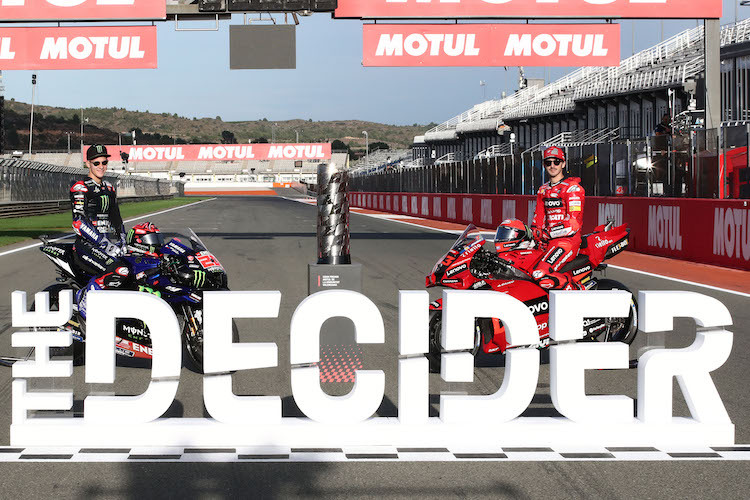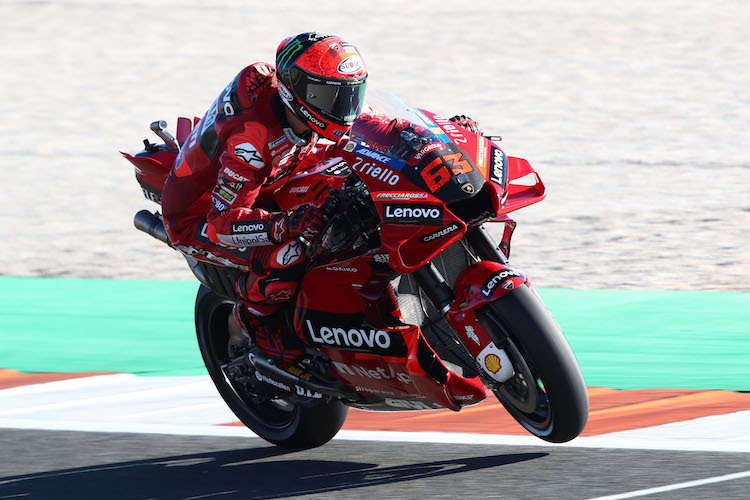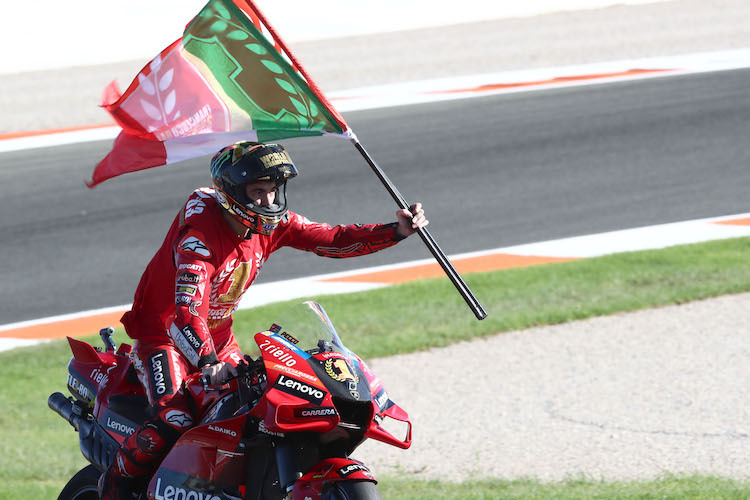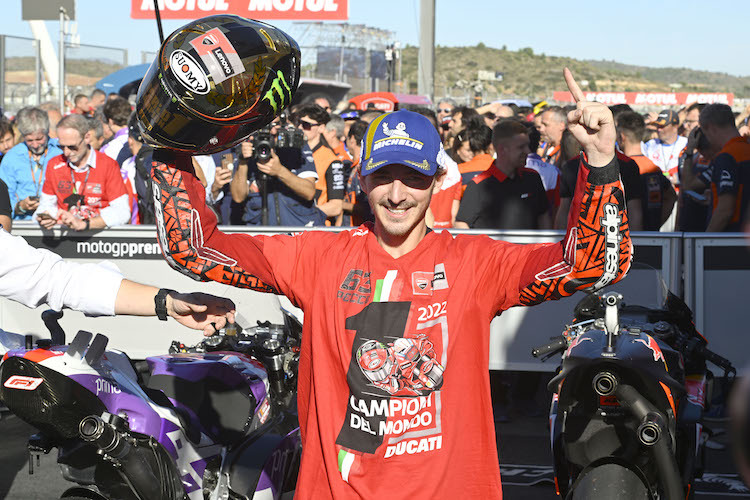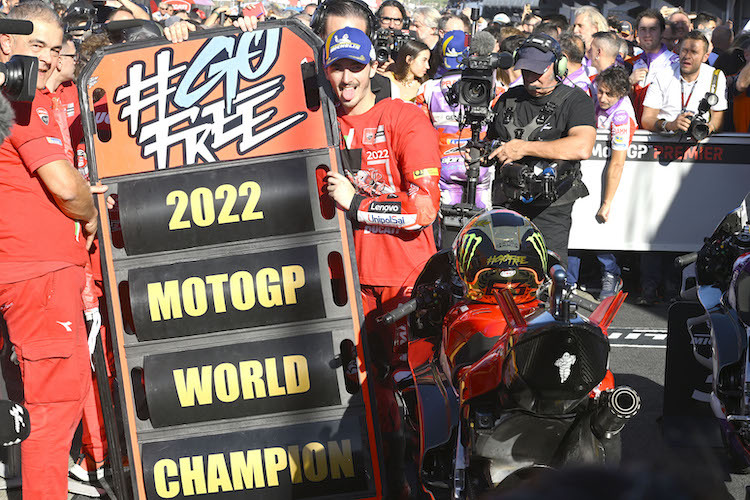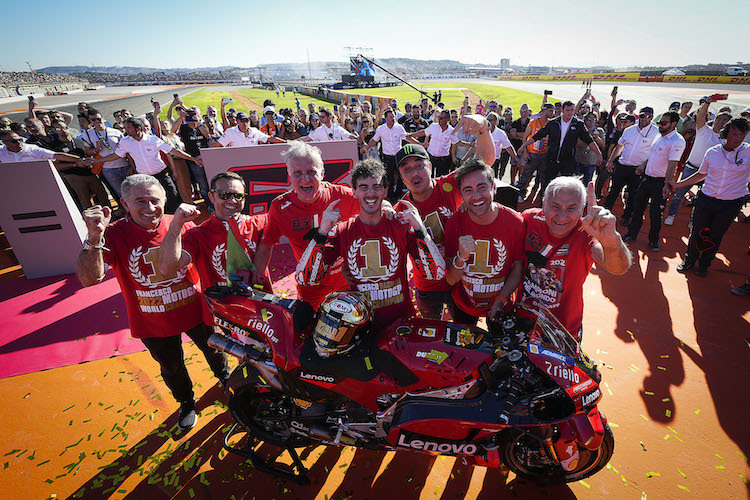 "We had a great race in Jerez. That was like the key to us being competitive again," Bagnaia described his first of seven wins for the season. "But then I crashed again at Le Mans – like crazy. We were unlucky in Barcelona because Taka Nakagami touched me. That can happen – unlike what happened at the Sachsenring. Because there I tried to follow Fabio. I didn't have to approach the race that way because I was convinced that I would be more competitive with the hard tire in the second half of the race. So I missed another chance to be ahead."
"I think it's normal to be criticized after these mistakes. I accept it. I also accepted it when I made a mistake in the summer in Ibiza, »referring to his car accident after a night of partying. "It's part of my job, everyone can have their own point of view. I try to improve every time. Mistakes can happen, unfortunately. But without mistakes, you won't learn anything and you won't develop further. It's a part of life and I accept it."
In the moment of his greatest triumph, the new MotoGP champion in Valencia was also asked if he had anything to say to his critics. Pecco wrapped up his message gallantly but clearly, "I'm not one to hold grudges, so I don't have anything on my mind that I really want to get rid of," he waved his hand. He then added: "I believe there is a lot of talk and talk year after year that nobody remembers in the end – unlike who becomes world champion. I believe that the world champion will go down in the history books and many words will be forgotten."
MotoGP result, Valencia (6/11):
1. Rins, Suzuki, 27 Rdn in 41:22.250 min
2. Brad Binder, KTM, +0.396 sec
3. Martin, Ducati, +1,059
4. Quartararo, Yamaha, +1.911
5. Oliveira, KTM, +7,122
6. Mir, Suzuki, +7.735
7. Marini, Ducati, +8.524
8. Bastianini, Ducati, + 12.038
9. Bagnaia, Ducati, + 14,441
10. Morbidelli, Yamaha, +14.676
11. Bezzecchi, Ducati, + 17,655
12. Raúl Fernández, KTM, +24,870
13. Gardner, KTM, +26,546
14. Nakagami, Honda, +26,610
15. Di Giannantonio, Ducati, + 31.819
16. Crutchlow, Yamaha, +1:28.870 min
17. Alex Marquez, Honda, + 1 Round
– Miller, Ducati, + 5 Rounds
– Zarco, Ducati, + 12 Runden
– Vinales, Aprilia, +12 Rounds
– Marc Marquez, Honda, +18 Rounds
– Pol Espargaro, Honda, +23 Rounds
– Darryn Binder, Yamaha, +23 laps
– Aleix Espargaró, Aprilia, + 24 Runden
Final standings of the MotoGP World Championship (after 20 races):
1. Bagnaia 265. 2. Quartararo 248 Points. 3. Bastianini 219. 4. Aleix Espargaró 212. 5. Miller 189. 6. Brad Binder 188. 7. Rins 173. 8. Zarco 166. 9. Martin 152. 10. Oliveira 149. 11. Mariniñales 120. 13. Marc Marquez 113. 14. Bezzecchi 111. 15. Mir 87. 16. Pol Espargaro 56. 17. Alex Marquez 50. 18. Nakagami 48. 19. Morbidelli 42. 20. Di Giannantonio 22. Raúl Fernández 14. 23. Remy Gardner 13. 24. Darryn Binder 12. 25. Crutchlow 10. 26. Bradl 2.
Constructors' Championship:
1. Ducati 448 Points. 2. Yamaha 256. 3. Aprilia 248. 4. KTM 240. 5. Suzuki 199. 6. Honda 155.
World Team Cup:
1. Ducati Lenovo Team 454 Points. 2. Red Bull KTM Factory 337. 3. Aprilia Racing 334. 4. Prima Pramac Racing 318. 5. Monster Energy Yamaha 290. 6. Suzuki Ecstar 260. 7. Gresini Racing 243. 8. Mooney VR46 Racing 231. 9. Honda 171. 10. LCR Honda 98. 11. WithU Yamaha RNF 37. 12. Tech3 KTM Factory 27.