Heard v. Depp lawsuit
Amber Heard's assistant: "Her own mother was afraid of her"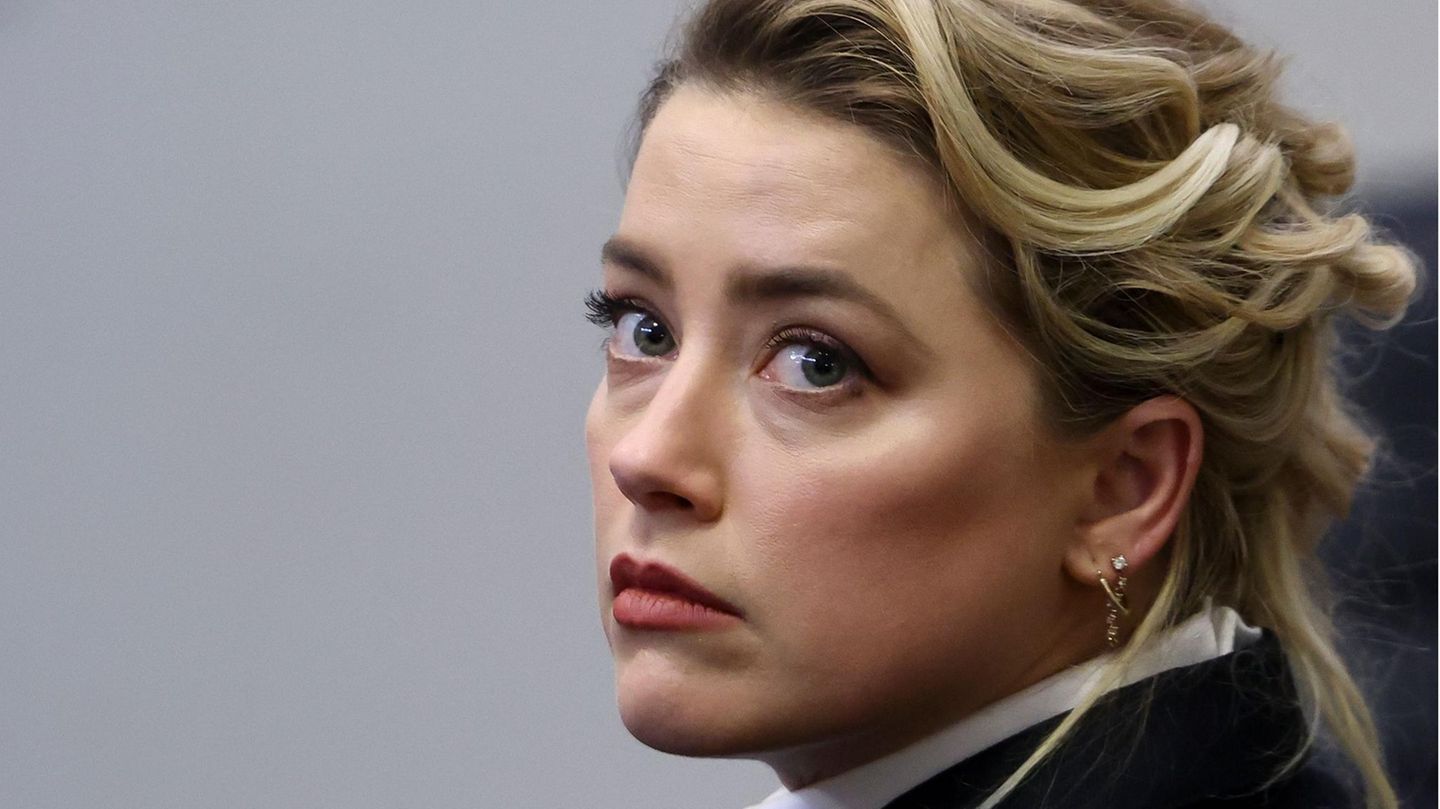 In a serious look, Johnny Depp's ex-wife, Amber Heard, sits in the courtroom and listens to what her former assistant, Kate James, has to say about her then-boss. We are talking about aggression and verbal abuse.
When her former assistant, Kate James, unpacks nasty stories about the actress in court, she turns around and smiles. But what the former Heard employee has to say is anything but funny.
The Heard v Depp lawsuit or vice versa as the couple sued for defamation only started last Monday and yet many chilling details have come to light. Now Amber Heard's former personal assistant has revealed shocking details about the 35-year-old with her testimony to the jury.
Kate James: constantly yelled at

In a video statement, Kate James tells the court in what terrible conditions she had to work. When James once asked for a raise, Heard reportedly jumped out of her chair and stopped and screamed just four inches from James' face. She also spat in the employee's face.
When asked how Johnny Depp's ex-wife treats her otherwise, James said she was constantly yelled at. Whether on the phone or in person. Strange text messages were also mentioned on the tape. Often inconsistent, day and night, at other times, James only served to buffer the actress' other assaults. Heard was reportedly drunk frequently and the assistant does not rule out the use of other substances.
Amber Heard also allegedly abused her mother

The wizard also has some chilling details to share about Amber Heard's family relationships. Heard "metaphorically kicked her poor sister Whitney like a dog" and the actress' mother, Paige Parsons, who died in 2020, was "scared of her daughter", according to James. There should even be video proof of this statement from the woman who died at the age of 64.
Unlike the couple's former marriage counselor, who also testified at trial, Kate James said she never discovered that Amber Heard had a physical injury in the form of a bruise. Moreover, she never noticed that there had been any physical altercations between the Hollywood couple.
Sources: News.de, Express, Bild
ckl